Our students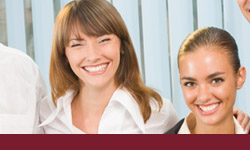 Languages fascinate you or you would like to improve your language level because of professional reasons or also just for fun?
You prefer private tuition or maybe a group course (or as well in your own group)?
– Private person (individual enquiry) – High school graduate, Au Pair, freelancer, senior, etc.
– Professional person: (DIF/CPF, further education) – Employees and executives from all areas (external financing) (Languages general or specialized)
– Group – students (from the age of 16), private (Languages general or specialized)
Our students develop their language skills in small groups from 4 to 8 persons, in private tuition or in mixed courses. This allows us to adapt the courses to the language level of every student.
Besides every student has the possibility to participate the activities suggested from our teachers.
 

Graduates, students, professional people or senior!

We have the right program for everyone!
We work in a close co-operation with many foreign companies, Apartment-Hotels, Cooking-Workshops and guest families, which we choose very precisely to offer you a high quality service.
And after the course?
At the end of a course every student has the choice to continue the course in a higher language level or to enrol for a specific topic, which we offer at the end of the course to reinforce the skills in this field.