Business Training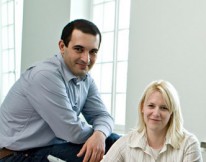 FRENCH FACTORY Bordeaux Language School is equally a Language training centre for companies. FFBordeaux is specialised in teaching foreign languages in Sud Gironde region and in Bordeaux as well. We offers perfect training in small groups or Private Tuition in the company or in FFBordeaux permises.
Our team of teachers consists of qualified native speakers and our lessons are esteemed from experts from all areas.
 The realization of CPF
Would you like to improve your language skills?
Contact your personnel department or a responsible person for further education in your company.
Inform yourself about how many CPF (DIF)-hours you have for your language training.
Write down the contact details of your personnel department and transfer them to FRENCH FACTORY Bordeaux.
We are going to meet you to take a test (and interview) to analyse your language skills and to offer you an equivalent course (duration, number of hours, etc).
We will send a cost estimate and the program of the course to your company.
 CPF in FRENCH FACTORY Bordeaux
The participant works in a group of 4 – 8 persons or in private tuition. The teachers are qualified and experienced native speakers (French, English, Polish, Japanese, German, Italian and others).
The courses are adapted to each language level. The training counts between 4 and 25 hours per week (1 lesson = 60 min) and takes place at FFBordeaux or in your company. To optimize your progress we offer a free competence balance and a professional support during the whole training.
When the language you are looking for doesn't appear in the list, contact us.
for beginners
written
oral
conversations
refreshments
specialized