Language Coaching for Juniors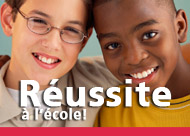 FFBordeaux offers private coaching for foreign languages for children during the whole year. Either to motivate your children or to make them progress in learning a foreign language.
New methods and techniques, young dynamic native speakers and the main emphasis on the practical use (conversation) enhance to speak a new language and to discover their culture.
 

Language Coaching for Juniors (English, German, Italian, Spanish)

1h30-2h per day, once or twice per week
Evening course and/or Wednesday afternoon courses,
Enrolment fee : 80,00 euros (valid 1 year)
Different levels
Intensive coaching (15h/week) during the holidays!
 

l

For further information – contact-us
 
AIMS of the course:
 

Re-explanation or revision of language skills within a small group outside the school
Main emphasis on speaking
Sensitize children for different cultures
Self-confidence in the language

 
IMPORTANT!
 
Contact us today to book a place! Only limited places.