Qui sommes-nous ?O nasAbout usQuienes somos?Über uns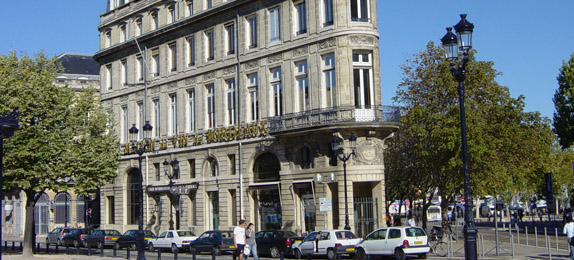 FRENCH FACTORY Bordeaux est une Ecole de Langues et un Organisme de Formation Professionnelle Continue reconnu par l'Etat (Centre agrée), implanté à Bordeaux.
Depuis 2009, FFBordeaux a mis au point différents programmes en Français Langue Etrangère (FLE), Anglais, Italien, en Japonais et Polonais.
Les cours de langues à FRENCH FACTORY Bordeaux sont conçus pour de petits groupes (de 4-8 personnes) et ont lieu dans un charmant bâtiment du XVIII siècle, dans le centre de Bordeaux.
Les classes de maximum 8 personnes (6 étudiants en moyenne) permettent de proposer un suivi pédagogique individuel et personnalisé ainsi que l'enseignement de qualité adapté aux particularités de chaque groupe.
La proximité des monuments historiques, des transports en commun (Places Gambetta, Tourny, Quinconces) et du Jardin Public font de l'École un endroit parfait pour approfondir les connaissances en langue et culture françaises.
Le quartier calme et paisible, WIFI et la bibliothèque permettent non seulement de travailler en pleine concentration mais aussi de profiter de moments de détente entre les cours.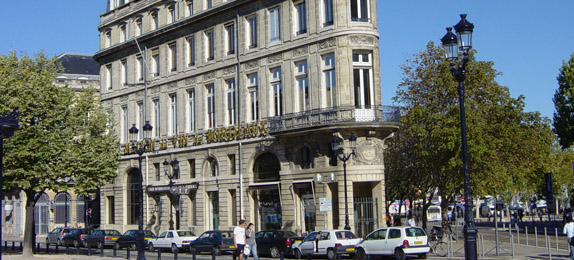 FRENCH FACTORY Bordeaux is a Language School and a Language Training Center for international companies, located in Bordeaux, France since July 2009.
Since then FFBordeaux worked out several programs in French for foreigners (FLE), English, Italian, Japanese and Polish for individual Students, groups or professionals..
All language courses at FRENCH FACTORY Bordeaux take place in a charming building of XVIII century, in the historical center of Bordeaux.
Maximum number of 8 students per class (6 persons on average) provides an optimal degree of personalized monitoring based on tailor-made solutions.
Located close to the most famous monuments, public transport (Place Gambetta, Tourny, Quinconces) et nearby "Jardin Public" park, the school is the perfect place to reinforce language skills and French culture.
Realistic workplace tasks prepare to interact effectively with colleagues or clients.
Free WI-FI acces;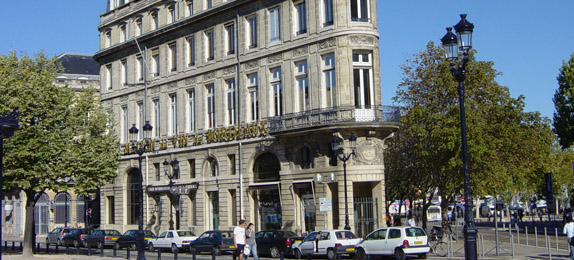 FRENCH FACTORY Bordeaux jest Szkola Jezykowa oraz oficjalnym i uznanym przez panstwo francuskie Osrodkiem Ksztalcenia Jezkowego dla firm (Oficjalne centrum DIF), mieszczacym sie w Bordeaux.
Od 2009 roku Szkola proponuje programy obejmujace takie jezyki jak francuski, angielski, wloski czy polski dla obcokrajowcow, przeznaczone dla słuchaczy indywidualnych, firm lub klientów branzowych.
Kursy językowe we FRENCH FACTORY Bordeaux są przygotowane z myślą o niewielkich 4-8 osobowych grupach i odbywają się w XVIII-wiecznej kamienicy w historycznym centrum Bordeaux.
Klasy liczące nie więcej niz 8 osób (średnia liczebność grupy – 6 studentów) pozwalają na realizowanie indywidualnego monitorowania postępów i dopasowanie proponowanego programu do celów i specyfiki kazdej grupy.
Bliskość najwazniejszych zabytków historycznych, dostępność komunikacji miejskiej (Places Gambetta, Tourny, Quinconces) oraz Ogrodu Miejskiego (le Jardin Public) sprawiają, ze FRENCH FACTORY Bordeaux jest idealnym miejscem, by zgłębiać wiedzę językową i tajniki kultury francuskiej.
Warsztaty, gry oraz symulacje inspirowane realnymi sytuacjami prowadzą do rozwinięcia zdolności komunikacyjnych i pewności siebie oraz przygotowują do interakcji w zyciu codziennym.
Dostęp WIFI gratis.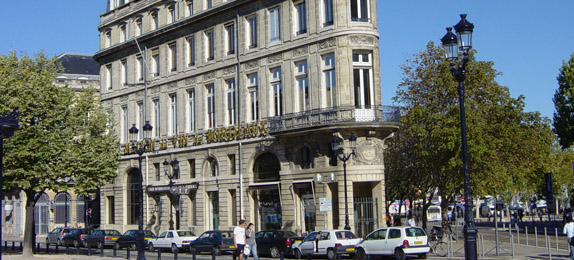 FRENCH FACTORY Bordeaux es una Escuela de Idiomas y Centro de Formación Profesional basado en Burdeos desde julio 2009, fecha en la cual abre sus puertas a todo público. Desde entonces, FFBordeaux a puesto en maarcha diversos programas de Francés Lengua Extranjera (FLE), Inglés, Italiano y recientemente Japonés y Polaco.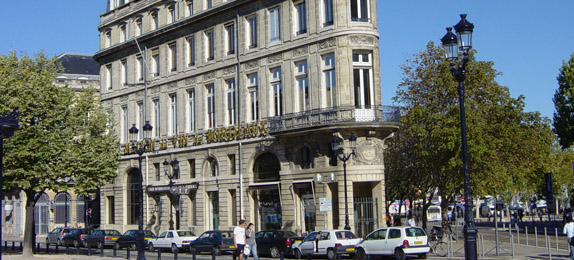 FRENCH FACTORY Bordeaux ist eine staatlich anerkannte Sprachschule und eine Einrichtung für professionelle Fortbildung in Bordeaux, die seine Türen im Juli 2009 geöffnet hat.
Seitdem hat FFBordeaux diverse Programme in Französisch (als Fremdsprache), Englisch, Italienisch, Japanisch und Polnisch ausgearbeitet.
Die Kurse in der FRENCH FACTORY Bordeaux finden in einem charmanten Gebäude des XVIII. Jahrhunderts, im historischen Zentrum von Bordeaux statt.
Die bemerkenswerten Überreste eines römischen Kolosseums, der "Jardin Public" ganz in der Nähe der Schule und auch öffentliche Verkehrsmittel (Place Gambetta, Tourny, Quinconces) machen unsere Schule zum perfekten Ort, um Sprachkenntnisse und die französische Kultur zu vertiefen. Das ruhige Stadtviertel, WI-FI und die Bibliothek ermöglichen es nicht nur mit hoher Konzentration zu arbeiten, sondern auch sich zwischen den Kursen zu entspannen.