Cours de langues Language coursesKursy jezykoweNuestros cursos de idiomasUnsere Sprachkurse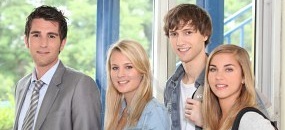 Nous proposons des formations de qualité en FLE, anglais, italien, japonais et polonais par petits groupes (4-8 personnes) ou en cours particuliers avec les formateurs natifs diplômés, sur Bordeaux et en Gironde.
FRENCH FACTORY Bordeaux Ecole de Langues, Centre de Formation Professionnelle Continue garantie un suivi pédagogique individuel et personnalisé ainsi que  des cours préparés sur mesure. Tous les étudiants peuvent activement participer aux activités proposées par les formateurs.
Nous assurons des cours dans nos locaux en centre de Bordeaux, dans l'entreprise ou à domicile.
L'équipe enseignante de l'École de langues est professionnelle, dynamique et créative. Les professeurs ont tous une expérience dans l'enseignement et pratiquent les méthodes pédagogiques les plus récentes. Ils animent des activités linguistiques et culturelles.
Si la langue que vous cherchez n'est pas disponible dans notre catalogue, nous pouvons créer une formation à la carte.
Contactez-nous pour en savoir plus.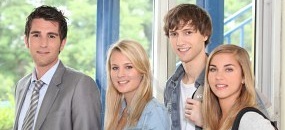 Our Langue School offer foreign language courses in small groups (4-8 persons) or private tuition with qualified native speakers, in Bordeaux and Gironde.
FRENCH FACTORY Bordeaux guarantees a professional personal support and high quality courses. Our students have the possibility to participate in all linguistic and cultural activities.
We propose language courses in our location in the centre of Bordeaux, in your company or in your house.
The pedagogical team is professional, dynamic and creative. Teachers all have experiences in teaching and apply the newest teaching methods.
If the language you are searching for doesn't appear in the catalogue we can create a course that corresponds to your needs.
Please contact us for more information.
Proponujemy wysokiej jakosci kursy i szkolenia jezykowe w niewielkich grupach (4-8-osob) lub podczas zajec One-to-One z wykwalifikowana kadra native speakerow w Bordeaux i w Gironde.
FRENCH FACTORY Bordeaux Szkola Jezykowa, Osrodek Ksztalcenia Jezykowego dla firm gwarantuje induwidualne podejscie pedagogiczne oraz zajecia przygotowane z mysla o specyfice kazdej nowopowstalej grupy. Dzieki kameralnym grupom, nasi studenci maja wiele okazji do aktywnego uczestniczenia w cwiczeniach jezykowych proponowanych przez nauczycieli.
Prowadzimy zajecia zarowno w naszych lokalach w centrum Bordeaux, jak i w Waszej firmie lub domu.
Nasza kadra to dynamiczni i kreatywni mlodzi nauczyciele, ktorzy dysponuja doswiadczeniem zawodowym i znajomoscia roznych metod nauczania jezykow obcych. Przygotowuja i animuja zajecia jezykowe i kulturalne.
Jesli jezyk, ktorego szukacie nie widnieje w naszym katalogu, skontaktujcie sie z nami.
Stworzymy dla Was zajecia odpowiadajace Waszym potrzebom !
Skontaktuj sie z nami, by uzyskac wiecej informacji.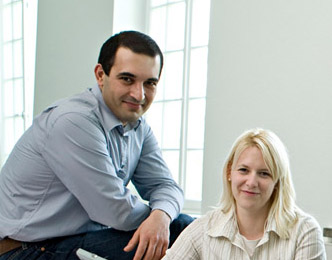 Proponemos a nuestros estudiantes, cursos de lenguas extranjeras de calidad en grupos reducidos (4 – 8 personas) o en cursos particulares en Burdeos et en el departamento de la Gironda (Francia). FFBordeaux garantiza a sus estudiantes un verdadero acompañamiento pedagógico personalizado y cursos preparados a la medida. Nuestros estudiantes pueden participar activamente en todas las actividades propuestas por nuestros formadores.
Wir bieten qualitative Fremdsprachenkurse in kleinen Gruppen (4-8 Personen) oder Einzelunterricht, mit diplomierten Muttersprachlern aus Bordeaux und der Gironde, an.
FRENCH FACTORY Bordeaux, Sprachschule und Einrichtung für professionelle Fortbildung garantiert eine professionelle persönliche Betreuung und an das Sprachniveau angepasste Kurse. Unsere Schüler haben die Möglichkeit an den von den Lehrern vorgeschlagenen Aktivitäten teilzunehmen.
Wir bieten die Kurse in unserem Standort im Zentrum von Bordeaux, in Ihrem Unternehmen oder bei Ihnen zu Hause an.
Das Team unserer Sprachschule ist professionell, dynamisch und kreativ. Die Lehrer haben alle Erfahrung im Unterrichten und wenden die neuesten Lehrmethoden an. Sie führen sprachliche und kulturelle Aktivitäten durch.
Wenn die Sprache, die Sie suchen, in unserem Katalog nicht verfügbar ist, können wir einen Kurs, der Ihren Bedürfnissen entspricht, erstellen.
Kontaktieren Sie uns, um mehr zu erfahren.