Nasi Studenci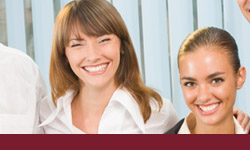 Languages fascinate you or you would like to improve your language level because of professional reasons or also just for fun?
You prefer private tuition or maybe a group course (or as well in your own group)?
– Private person (individual enquiry) – High school graduate, Au Pair, freelancer, senior, etc.
– Professional person: (DIF, further education) – Employees and executives from all areas (external financing) (Languages general or specialized)
– Group – students (from the age of 16), private (Languages general or specialized)
Our students develop their language skills in small groups from 4 to 8 persons, in private tuition or in mixed courses. This allows us to adapt the courses to the language level of every student.
Besides every student has the possibility to participate the activities suggested from our teachers.
 

Graduates, students, professional people or senior!

We have the right program for everyone!
Nous travaillons en étroite collaboration avec de nombreuses agences à l'étranger, avec les appart'hôtels, ateliers de cuisine, ainsi qu'avec des familles d'accueil que nous sélectionnons scrupuleusement pour vous garantir les services de la meilleure qualité.
FRENCH FACTORY Bordeaux est connue pour son accueil et la qualité de prestation qu'elle propose.
Ceci s'applique également à ses partenaires.
Et après la formation standard?
Au terme de la formation, chaque étudiant a le choix de continuer à un niveau de langue plus élevé ou encore de s'inscrire à un des stages thématiques que nous proposons afin d'approfondir ses connaissances dans un domaine bien précis.